Mac Sync Client update
Door een update voor de Mac Sync Tool op zaterdag 27 juni 2015 hebben meerdere Mac Sync Tools de connectie verloren met onze vBoxxCloud server. Door middel van de volgende update is dit probleem te verhelpen.
Download Help file .Pdf (eng)
Oplossing
1) Download de Update Hierboven of klik hier.
2) Klik met de rechtermuisknop op "2.3.3_fix" en ga naar "Open".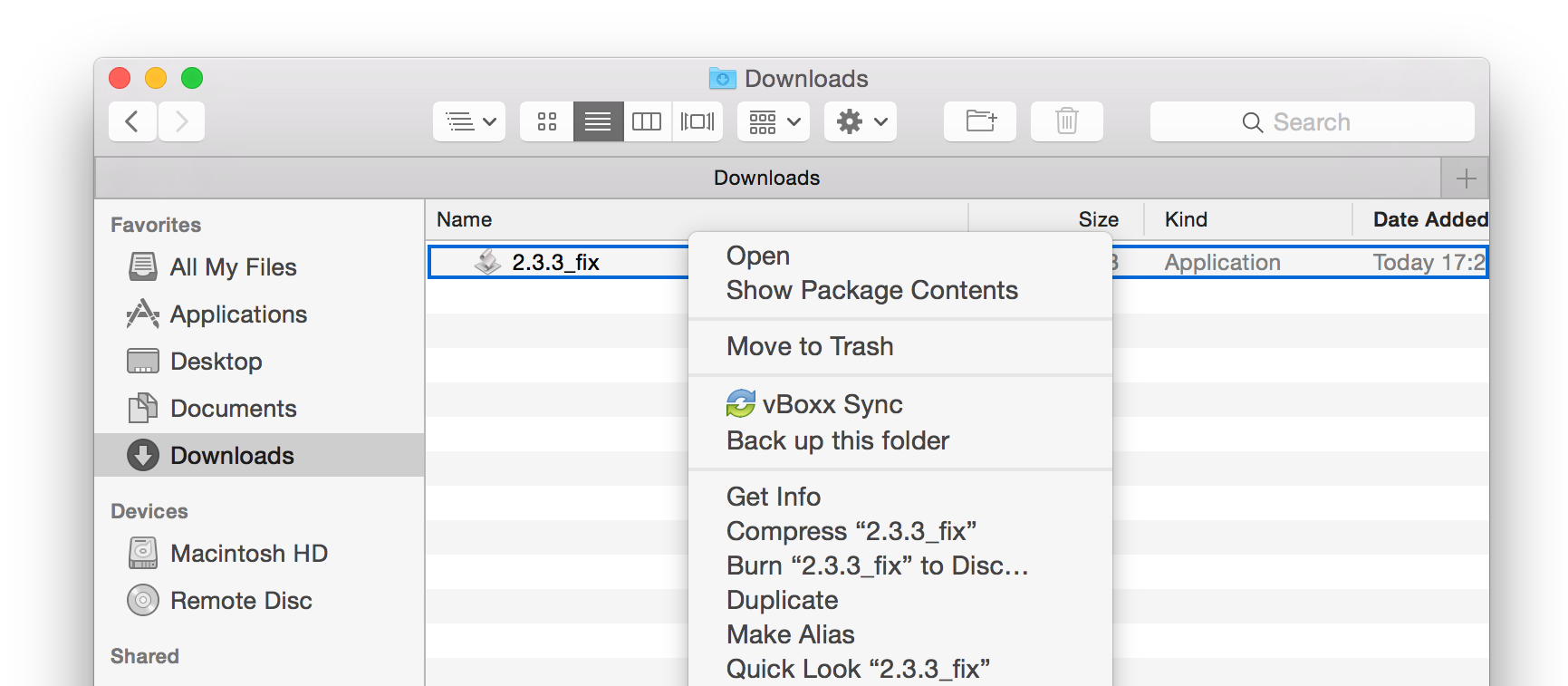 Open the "2.3.3_fix" by clicking on it with the right mouse button
3) Vul uw Mac OSX gebruiker in en klik op "OK". Wacht ongeveer 1 minuut en selecteer "OK" opnieuw.

Open the "2.3.3_fix" and press on "OK"
4) Herstart uw computer of Sync Tool
Hierna wordt de synchronisatie hersteld.
Questions?
vBoxxCloud Support Telefoon: + 31 70 2060091
vBoxxCloud Support email: support@vboxx.nl